Bio For Christina Dullack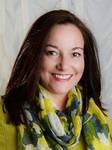 Valuable Hypnosis


8505 S. Doubleheader Ranch Rd
Morrison CO 80465
720 569 4692

Graduate of Anne King's Hypnosis School. Masters of Science in Counseling Psychology, Bachelor of Science in Psychology. Enjoy working within the Person Centered Philosophy. 2nd degree Reiki practitioner and a student of (NLP)Neuro Linguistic Programming.