The International Association of Counselors and Therapists is proud to recognize the following individuals for having achieved exceptional training and demonstrated adequate proficiency in all areas of training.
The professionals listed on this page have satisfactorily completed the IACT Train-the-Trainer program. The completion of this program marks a cornerstone in education and a level of education one can be proud of.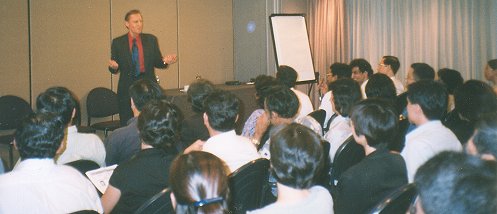 The designated title of Certified Master Trainer is IACT's highest trainer status and distinguishes these professionals as part of an elite group. As a Certified Master Trainer with IACT, they represent our International Certifying Body on the highest level. As such, they exemplify professional conduct that reflects positively upon IACT and the profession. Our Certified Master Trainers, strictly adhere to the IACT Code of Ethics and set a positive example for others to follow.
As a Certified Master Trainer (CMT) with the International Association of Counselors and Therapists they share in the vision of doing something extraordinary for humanity, thereby leaving a legacy of healing that they can one day look back on and say, "I have made a difference."
Download a Video Testimonial for Dr. George Bien
We are honored to distinguish them as an IACT Certified Master Trainer.