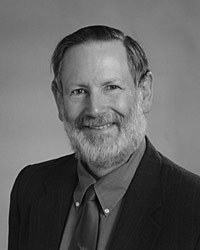 4-Day Certified Parts Therapy Trainer
Instructor: C. Roy Hunter
The only place you can receive this training!
When: May 17th, 18th, 22nd, 23rd, 2023
Where: DoubleTree by Hilton at SeaWorld -- Orlando, Florida
Time: 10 am to 5 pm each day
Tuition: $995
Register:
Phone: 570-869-1021
Fax: 570-896-1249
Mail: Hypnosis Headquarters, 8852 SR 3001, Laceyville, PA 18623

---
When clients have an inner conflict, parts therapy often helps to resolve the conflict even when other hypnotic techniques fail.
Someone strongly desiring to attain a goal, but who also experiences self-sabotage, may be a prime candidate for PARTS THERAPY. Competently facilitated, parts therapy often helps people get past barriers when other techniques are insufficient. However, there are pitfalls that must be avoided in order to maximize results for your clients. This course is experiential, and is a MUST for anyone not totally familiar with parts therapy. Roy Hunter, is the published author of two hypnosis texts based on the teachings of the late Charles Tebbetts, as well as Hypnosis for Inner Conflict Resolution: Introducing Parts Therapy. All who attend will receive a participant workbook.
New hypnotherapists and hypnotherapy students may take the first two days of the training course for $350 and become a Certified Parts Therapy Facilitator.
Prerequisite for the Parts Therapy Trainer program (Days 3 and 4): Must have at least two years of full time experience with professional hypnotherapy (or three years of part time professional experience), and EITHER (1) take all four days training, or (2) have taken previous training in client centered parts therapy PLUS already have professional experience using parts therapy with clients. Exceptions must be cleared by Roy Hunter. Those who successfully complete Days 3 and 4 will become certified to teach client centered parts therapy.
After successful completion of the parts therapy trainer program, you will have all the tools necessary to teach client centered parts therapy to their hypnosis students using an optional PowerPoint Presentation, designed for exclusive us of Certified Parts Therapy Trainers. You will also have the right to teach parts therapy outside of your classroom for professionals, using copyrighted materials for a small royalty. While the first two days are devoted to learning parts therapy, the last two days will enlist the expert teaching of Roy Hunter to show you how to train others to properly employ parts therapy.
The first two days will cover the following:
Day 1 and 2
Objectives:
What parts therapy is
When to use parts therapy
Why parts therapy is best for some clients
How to use parts therapy (complete step-by-step process)
How to explain parts therapy to your clients, and why such explanation is needed
Why it is so important to be an objective mediator
How to avoid inappropriate leading, and the potential consequences of not doing so
Why Roy Hunter added an important update on the Tebbetts Method
How to avoid common pitfalls that could put clients farther away from success
Participants will have breakaway practice sessions
Day 3 and 4
Objectives:
Participants will learn...
How to introduce parts therapy to hypnosis students and professionals
How to teach parts therapy (step-by-step)
Why it is important to facilitate role play during the learning process
What role play exercises to use with your participants
How to use Roy Hunter's PowerPoint Presentation as a guide to help you teach 
INCLUDED is a copyrighted CD available for the EXCLUSIVE use of Certified Parts Therapy Trainers, which contains the following: 
A professional PowerPoint Presentation as a guide for both you and your students
A PDF document with Roy Hunter's copyrighted Parts Therapy Workbook, which you can reproduce for your students
A special 'Read this first' file, which contains additional information for the Certified Parts Therapy Trainer.
Optional exam (and exam key)) for your use with students who wish to become certified parts therapy facilitators.
Additional MP3 sound files to accompany the PowerPoint presentation 
Upon completion of the course, you will receive a certificate recognizing you as a Certified Parts Therapy Trainer. At a later date you will have access to a special parts therapy website, and you will be listed on BOTH the Association website AND on Roy Hunter's website as a Certified Parts Therapy Trainer.