Nearly 48 hours of essential hypnosis education LIVE for one low price
Economical - Convenient - Commercial Free - Travel Free!
A Message from our CEO:

Attending the Hypno Expo conference offers you the highest potential to advance in our field. It enables you to emerge with insights that go far beyond the 'who, what and where' learned in books, videos and online. Live participation provides a 360-degree perspective from experienced, well-informed educators. While there is no substitute for the live energy exchange that takes place onsite, we are also offering the next best thing… a Virtual Conference!
We are keeping our promise—to bring you the most innovative, educational opportunities available anywhere!
We look forward to having your participation.
Regards,
- Robert F. Otto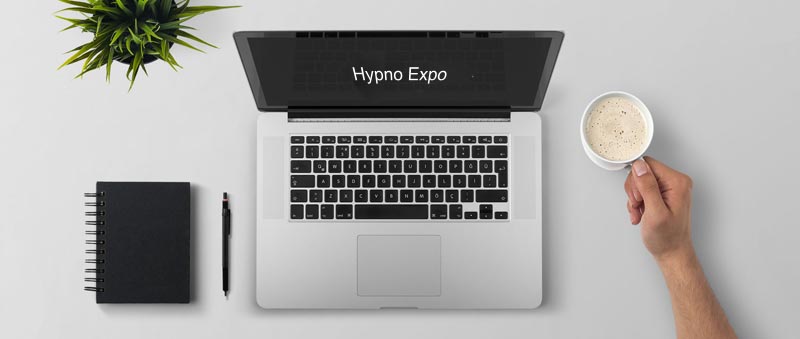 Do you find yourself in any of these dilemmas each year conference time rolls around?
As valuable as the education is, and no matter how great the speakers are, you just can't attend because….
In these economic times it's just not within your budget.
You have difficulty getting time off from your day job or your practice.
Family members don't like you leaving for an extended length of time.
International travel is sometimes difficult to arrange.
You have health concerns that make it impossible to travel.
You have outside obligations that prohibit you from attending.
HERE'S A GREAT CONFERENCE ALTERNATIVE!!!! ATTEND THE ANNUAL CONFERENCE LIVE! WATCH THE LECTURES - IN REAL TIME – IN THE COMFORT AND PRIVACY OF YOUR HOME OR OFFICE.
Global educators from all corners of the globe have teamed up for the event. Choose from three lectures each hour (excluding lunch) — Friday, Saturday and Sunday. And here's the clincher—you can fulfill your annual continuing education certification requirements by attending this event.
HYPNO EXPO DELIVERS… BRINGING THE HYPNOSIS CONFERENCE TO YOU!
Plan now to register for the Hypno Expo Virtual Conference. It will go LIVE May 21st-23rd, 2021.
Learn from top speakers around the world as they present 45-minute lectures on a wide variety of topics for both beginners and advanced practitioners.
Learn new techniques and new topics in the field of hypnosis.
There are a variety of topics for those who are simply interested in hypnosis and mind-body wellness, so be sure to invite your friends and family— everyone can benefit!
So… if you want to ride the virtual hypnosis wave…. Here's a sample lineup of what you can expect.
Peter Blum – Mending the Funny Bone
Roy Hunter – Spiritual Hypnotherapy
Karen Hand – Success is a Presupposition
Sean Michael Andrews: I'm Not Sure I Was Hypnotized
Will Horton – Neurobiology of NLP and Hypnosis
Sheila Granger – Identifying Clients Eating Type for Weight Loss Solution
H. Larry Elman – Test Anxiety With Waking Hypnosis
In addition to watching the conference LIVE, you get ALL the handouts in a digital format.
WHY SHOULD YOU ATTEND THE HYPNO EXPO VIRTUAL CONFERENCE?
Choose from nearly 48 hours of hypnosis education from some of the most respected names in the profession.
Connect with speakers from all over the world via the internet.
One low price, no additional fees or hidden costs.
User friendly navigation.
Computer compatible with nearly 100% of all personal PCs.
Lectures are in real-time video! See, Hear, & Feel the excitement as it is happening!
No Advanced Computer Skills Necessary! If you can click your mouse - you can attend this conference.
Learn techniques and information to expand your practice that you can actually use the very next day!
Classes are open to the public! Available to anyone with an interest in Hypnosis and Mind/Body Wellness.
Watch as techniques are demonstrated just as if you were sitting in the audience.
NEW! Customize Your Package
Silver $329 includes access to all lectures and handouts to every presentation ($299 early bird)
Gold $499 includes access to all lectures and handouts to every presentation ($469 early bird) PLUS recordings of all recorded lectures in mp3 format ($720 value if purchased separately)
Don't delay! Register Today!