Hypno Expo is the friendliest, most 'wallet friendly' conference offered anywhere in the United States. When you register for the conference, you get so much more than classes and workshops. You get entertainment, refreshments, and breakfast every single morning. And we don't charge more for midday snacks!
Our jam-packed event is all about refueling your tank, recharging your batteries, and finding inspiration and growth as you walk the halls of the conference, establish new relationships and rekindle old friendships.
It's so much more than simply attending workshops and lectures – it's about fun, laughter, breaking bread, new excursions and most definitely combining business with pleasure.
Did we mention the location? The Double Tree by Hilton at SeaWorld is a spacious 28 acre tropical resort situated adjacent to SeaWorld and nearby all of the Orlando attractions with shuttle service to International Drive, Walt Disney World and Universal Studios. There are 3 bars, 2 pools, a fitness center, a business center and so much more!
By attending Hypno Expo you are guaranteed a rewarding and enriching experience. This year promises to be bigger and better than ever… so don't be left out. Register Today!
Here is a sampling of some of the things included when you register for Hypno Expo
Access to all FREE lectures
Continental Breakfast each morning
Friday Evening Social – Yes, we supply food and entertainment
Saturday evening Awards Dinner – a 3 course meal and entertainment is included
3 Days of specialty shopping: Exhibitor Area
Prizes and drawings throughout the weekend
Refreshments offered throughout the day
Continuing education credits
Hotel Reservation
Double Tree by Hilton at SeaWorld 407-352-1100
Register On-Line
Conference Register
(570) 869.1021 or Register On-Line
We look forward to seeing you in sunny Orlando, Florida - in May, when the weather is magnificently perfect, the sunrises are breathtakingly beautiful and the camaraderie is incredibly inspiring.
We'll see you there!
- Hypno Expo Conference Team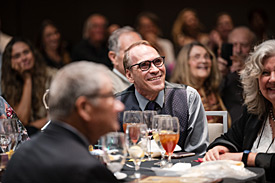 Top Ten Reasons Why You MUST Attend This Event
To Receive Training by Some of the Brightest Minds in the Profession
For Personal Growth
To Learn New Skills
To Open New Doors of Opportunity
For Professional Networking with Like-Minded Peers
To Fulfill Your Annual CEU Obligation
For Professional Development
To Revitalize Your Passion for the Profession
To Add New Tools To Your Professional Toolbox
To Improve Your Confidence and Stretch Your Academic Potential